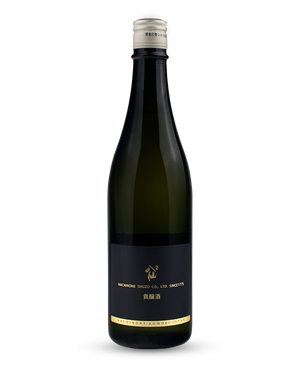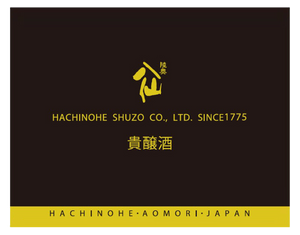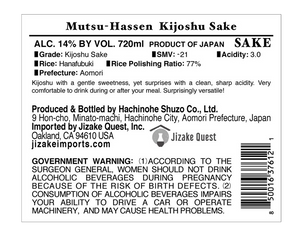 Kijoshu with a gentle sweetness, yet surprises with a clean, sharp acidity. The nose on this specialty sake brings citrus, green grass and apples.  It is bright, fruity and crisp with an effervescent twist.  Finishes with an impressive lemony tartness that lingers for awhile, yet still has a refreshing ending like no other kijoshu you have tasted before. Very comfortable to drink during or after your meal.  Surprisingly versatile!
Grade: Kijoshu

ABV: 14%

Prefecture: Aomori

Rice: Hanafubuki

SMV: -21

Sizes Available: 720ml

Milling: 77%

Acidity: 3.0


Hachinohe Shuzo Brewery
Hachinohe Shuzo's history dates back to 1740 when the first generation Komai Shozaburo left Omi Province in Shiga Prefecture for the land of Mutsu (Tohoku) to find the best location to produce sake.  Today, Hachinohe Shuzo is one of the most progressive and creative sake breweries, emphasizing environmentally-friendly, locally-sourced ingredients.
Learn more about Hachinohe Shuzo