Jizake Tours
Spend a week in Japan where we take you to some quaint and historic locations, many off the well-traveled tourist path, where we visit a number of different smaller, artisan breweries, nourish ourselves with local fare and indulge our senses in cultural traditions of Japan. 
TOHOKU TOUR RESERVATIONS NOW OPEN
Finally!!! Our travel partners have set the itinerary for our Tohoku tour for November 13-19 2023! Send us an email in the Contact section if you are interested to get details in our brochure.
Our team will guide you each step of the way sampling some delicious izakaya fare, participating in cultural activities and taking some adventuresome excursions.  Each tour is led by a certified advanced sake professional and a Japan-licensed tour guide.  All accommodations and transportation are arranged by Japan-licensed travel agents as well.
Tohoku Region
RESERVATIONS NOW OPEN!!!
Send us an email in the Contact section.
Destinations: Miyagi, Akita, Iwate, Aomori
This in-depth tour of 6 scheduled jizake breweries, you'll enjoy specially-curated meals at local izakayas to an historic brewery restaurant serving fine washoku, or Japanese meals. Get hands-on experience with pottery making, visit Nanbu-tekki cast ironware makers and enjoy a cruise on Matsushima Bay, one of the three most scenic views in Japan. 
See itinerary
Northwestern Japan
Destinations: Niigata, Nagano, Ishikawa
Niigata Prefecture has over 90 sake breweries and has more sake breweries than any other prefecture in Japan. We will visit breweries on Sado Island and also take a Taiko lesson from the world-famous taiko group Kodo, which is based on Sado Island. Our plan is to visit more breweries in Niigata and head to Nagano and Ishikawa to experience the unique styles of sake produced in that region.
See itinerary
Kansai Region
Destinations: Osaka, Hyogo, Kyoto
The tour will start in Osaka where we visit Daimon Shuzo.  Our Welcome Dinner takes place at Mukune-tei, a special experience at a 200-year old brewery.  Kansai is home to the famous Nada region of Hyogo and the Fushimi region of Kyoto, both amongst the most popular sake producing regions of Japan.  Tentative plans also include time at an onsen and dinner to savor true Kobe beef.
See itinerary
Tour Organizers
The people behind the scenes at Jizake Quest have years of experience in the sake industry and have been on their ongoing quests for their passion of sake.

David Sakamoto
David is a CPA, and left public accounting to become US Controller for a large Japanese company, before joining two different entrepreneurial companies as CFO to assist their founders with the successful sale of their companies to strategic buyers. After spending over 20 years in the food import industry, David became intrigued by sake. What started as personal interest soon became a path to an Advanced Sake Professional certification by the Sake Education Council in Tokyo and the Level 3 Award in Sake from the Wine & Spirits Education Trust (WSET) based in London. David also teaches the WSET Level 1 Award in Sake as well as holding small seminars and tastings for corporate clients and groups. David has completed brewing internships at Daimon Shuzo in Osaka and Obata Shuzo in Niigata and has visited many kuras throughout Japan. David and his family reside in Oakland, California.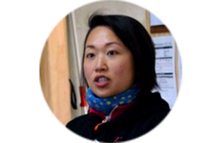 Marie Nagata
Marie is an Advanced Sake Professional certified by the Sake Education Council and has worked a full season at Zenkuro Sake, the only sake brewery in New Zealand. Marie has been busy in the sake world by starting her own company after working in the corporate world as a Digital Marketing Strategist. Marie is now based in Tokyo where she now combines her background in marketing with her love for sake. She pens for SAKETIMES International as their Content Director, holds lectures, and is making a foray into the world of podcasts as a Co-Host of Sake On Air.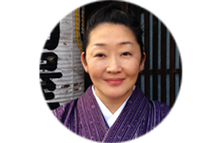 Ayuko Yamaguchi
Ayuko is an Advanced Sake Professional certified by the Sake Education Council and has the Level 3 Award in Sake from the Wine & Spirits Education Trust (WSET). Ayuko teaches the WSET Level 1 and Level 3 Awards in Sake in Osaka, as well as gives tasting sessions for both English-speaking and Japanese clients. Ayuko has 10 years career as government-certified tour guide based in the Kansai region. She writes sake articles for Sake Today, Saketimes and local sake professional magazines both in English and Japanese.