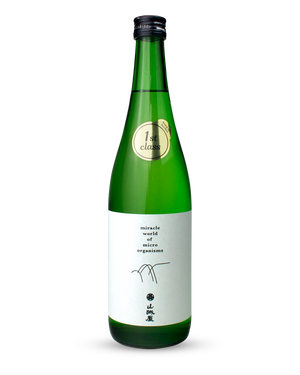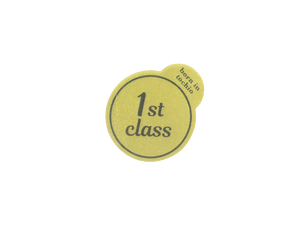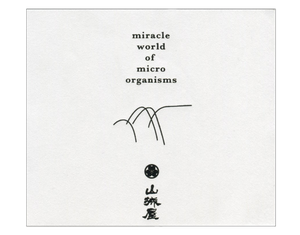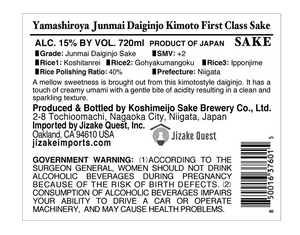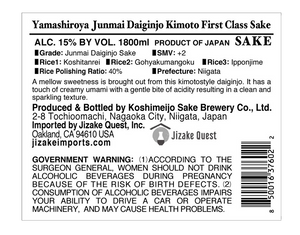 The First Class sake mills a unique blend of three premium sake rices from Niigata (Ipponjime, Koshitanrei and Gohyakumangoku) to a seimaibuai of 40% to create a mellow aroma of bananas and a palate of sweetness, yet clean and sparkling, with a creamy umami touch and gentle bite of acidity from its unique kimoto brewing method. Finishes very clean typical for Niigata sake.
Grade: Junmai Daiginjo Kimoto

ABV: 15%

Prefecture: Niigata

Rice: Koshitanrei, Ipponjime, Gohyakumangoku

SMV: +2

Sizes Available: 720ml, 1800ml

Milling: 40%

Acidity: n/a


Koshimeijo Sake Brewery
Koshimeijo Sake Brewery has origins dating back to 1845, located in the small village of Tochio in Nagaoka City, Niigata. We present the brand Yamashiroya, one of Koshimeijo's premium lines that highlights the traditional kimoto method of brewing sake using the best sake rice from Niigata.
Learn more about Koshimeijo Sake Brewery